Mid Valley Disposal
About Us
Our History
Locally Owned & Operated
Founded in 1997, Mid Valley Disposal (MVD) is the leading locally owned and operated company that services recycling, organics, and solid waste in the Central Valley. The Kalpakoff family has four generations of experience in successfully operating a solid waste management company in California. Today, MVD is being operated by Joseph and Jonathan Kalpakoff (fourth generation). With over 350 employees, MVD provides exclusive collection services to a total of 31 local jurisdictions and is permitted to provide collection services in Fresno, Merced, Madera, Kings, and Tulare Counties.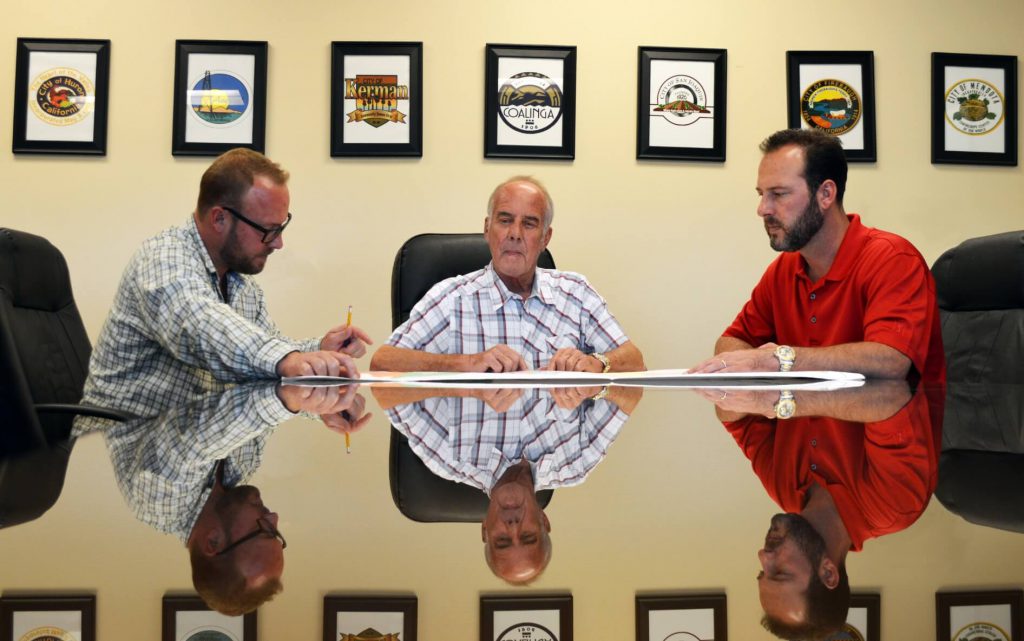 "Purchasing locally, building sustainable infrastructure, and reinvesting back into the communities we serve."
Making a Difference
Community
We have an obligation to support local community initiative in the places we live and work. We feel honored to do our part in making the Central Valley a better place to live, work, and play. To us, that is the true meaning of "Locally Owned and Operated."
Experience
MVD possesses the experience, financial resources, local infrastructure, and capital assets to seamlessly implement services. Mid Valley Disposal is continuously reinventing itself to match the needs of its customers.
Growth
By expanding services, winning competitive bids, and making strategic acquisitions, MVD has grown from a one (1) truck operation in 1997 to over one hundred and sixty (160) collection vehicles today.
Company Expansion
Expanding Operations
MVD's Material Recovery Facility is equipped with state-of-the-art sorting lines installed in 2017. The only one of its kind in the Valley, the system uses the most up to date sorting technology to achieve the best possible diversion in the industry. The Company also expanded operations to include a state of the art in-vessel composting facility. To ensure community acceptance through the reduction of odors and preservation of air quality, MVD built a covered composting solution. This advanced technology will allow MVD to assist its customers with achieving state mandated requirements. MVD prides itself in keeping its promises. MVD sees its connection to the local community and local businesses as the foundation to its own sustainability and growth.