Service Overview
Weekly Service
Mid Valley Disposal provides weekly service to customers with a 2-3-cart container package. Customers will receive separate 96-gallon carts for trash, mixed recyclables, and organic waste.
Accepted Materials
For more information about accepted materials, click the link below for a complete list.
Ensuring Service
To ensure curbside service is received as scheduled, please make sure your container lid closes, do not block containers with parked vehicles, & set out containers in a timely manner before scheduled service.
Available Containers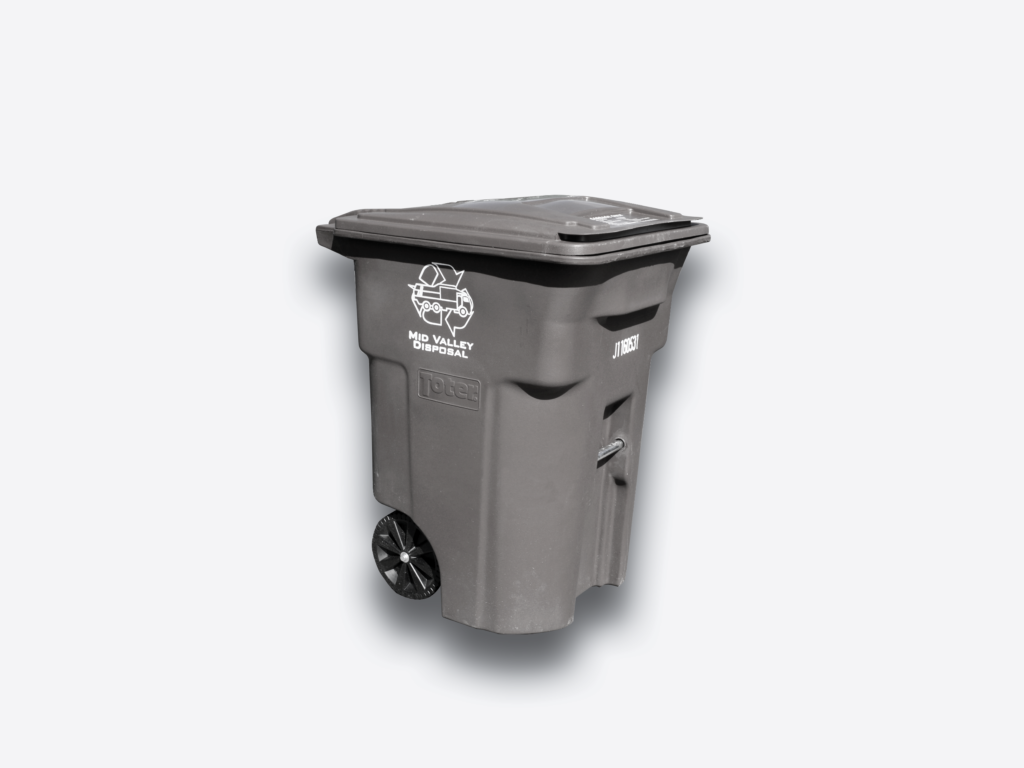 96 Gallon Trash
35-1/2" x 29-3/4" x 43-1/4"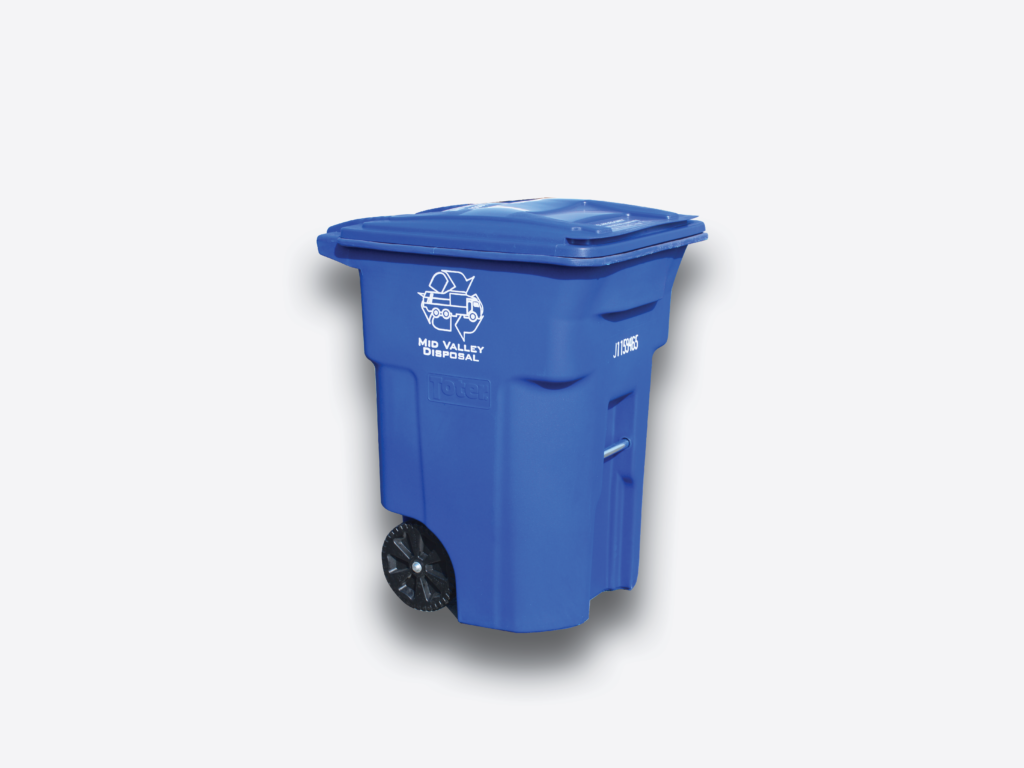 96 Gallon Recycle
35-1/2" x 29-3/4" x 43-1/4"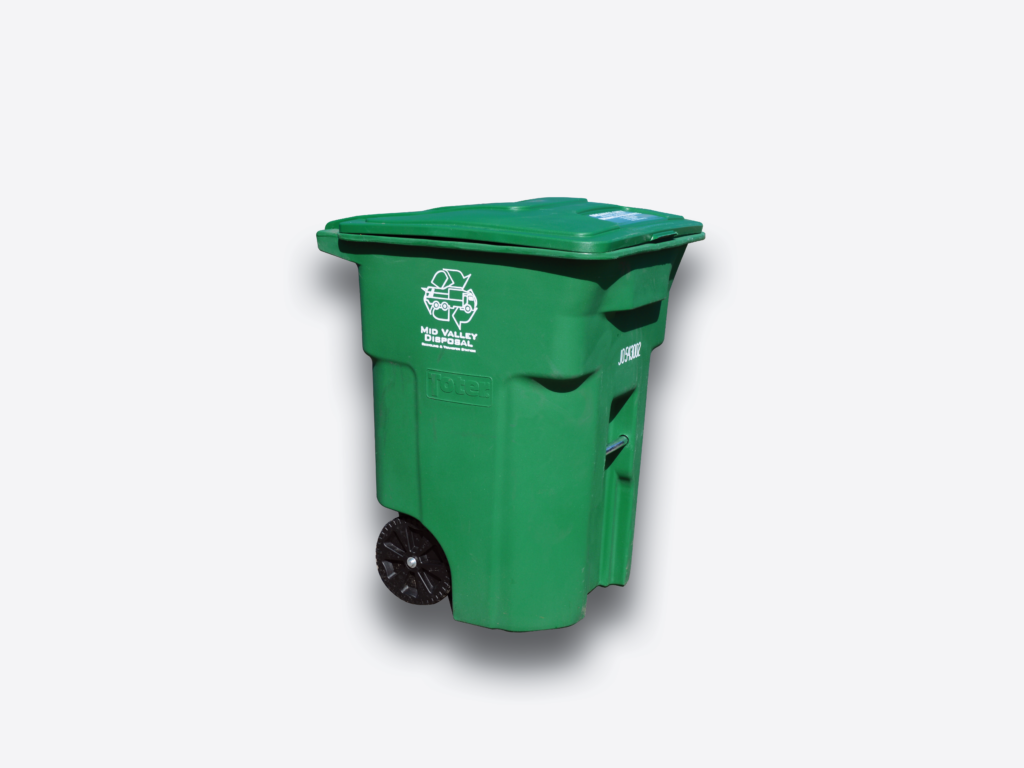 96 Gallon Organics
35-1/2" x 29-3/4" x 43-1/4"
Pricing varies based upon service location/area.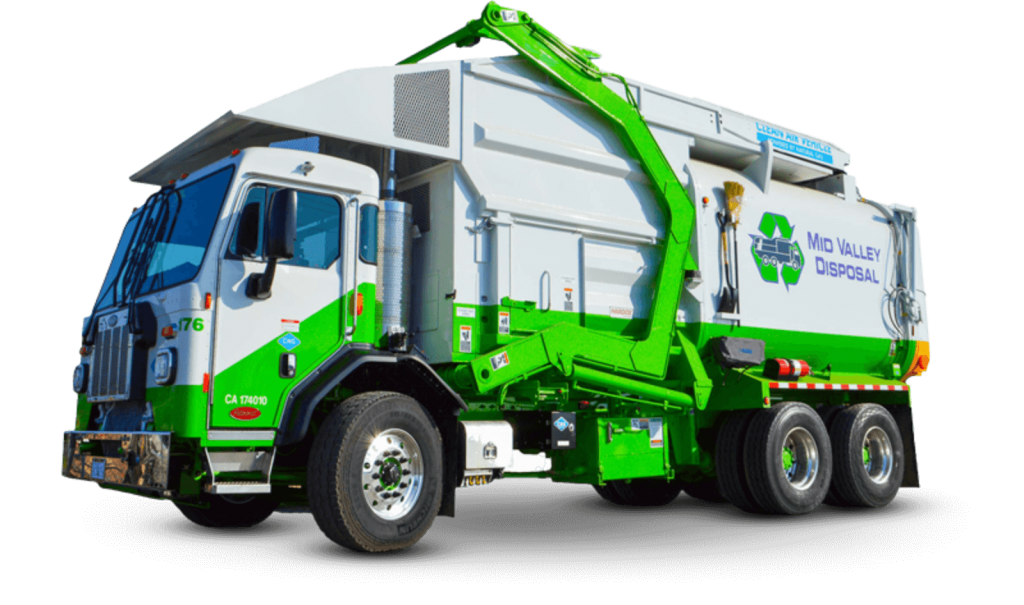 Need Assistance?
We have made it convenient for you to contact us about whatever question or request you may have.