Fresno County
City of Fresno
Fresno
Commercial &
Multi-Family Services
Mid-Valley Disposal provides services to commercial and multi-family locations for the City of Fresno.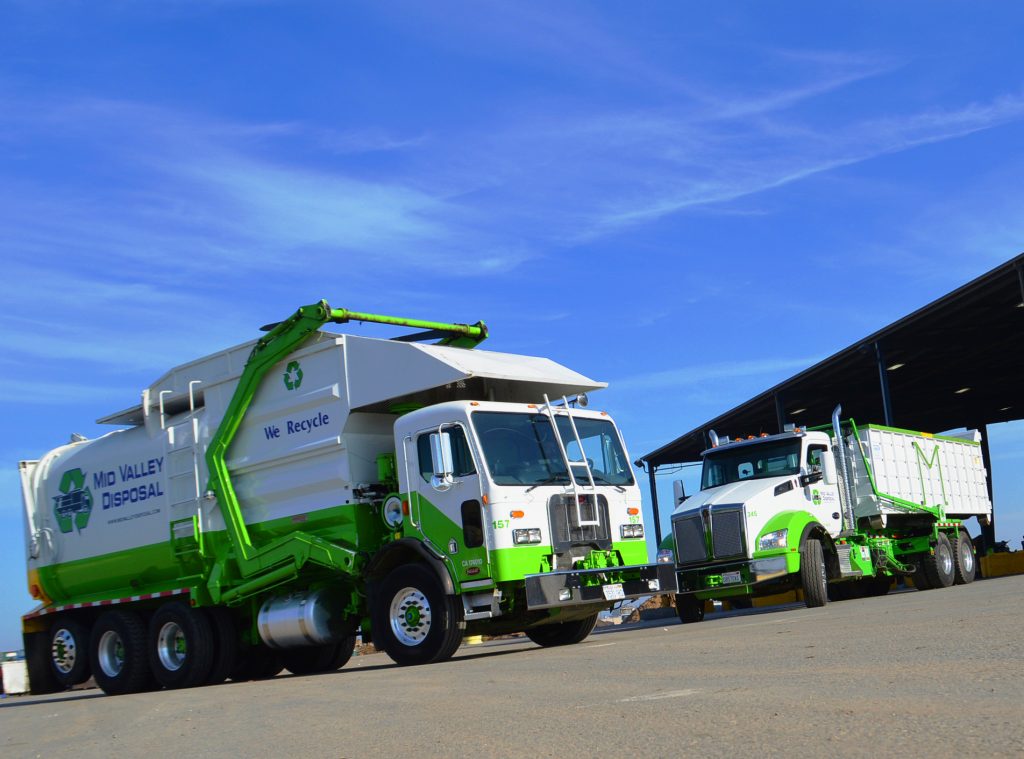 Collection Services
Monday through Friday 5:30 AM – 9:00 PM
Tips From Your Driver:
Carts must be placed out for service
Keep enclosures clear from excess waste
Lids must close
Containers cannot be blocked by parked vehicles
Commercial Businesses and Multi-Family Dwellings can request one (1) bulky item removal event annually. Events may include the removal of one (1) bulky item per unit; such as televisions, computers, monitors, laptops, tablets, appliances, or furniture items. Mid Valley Disposal does not collect automotive parts or commercial waste as bulky items. To find out if your complex is eligible to participate in a complex-wide bulky item collection event, please contact your property manager for additional information. Arrange for a pickup.
Mid Valley Disposal is closed in observance of the following federal holidays:
New Year's Day
Thanksgiving Day
Christmas
If one of these holidays fall on Monday to Friday, collection services will be delayed one day the remainder of that week.
Please visit our Recycling Education page for more information on what to put in each container.
DO NOT PLACE IN CONTAINERS:
State law prohibits the disposal of hazardous material into your containers. For proper disposal options, click here. 
We also ask that you do not place bulky items, construction debris, electronic waste, or automotive parts in your containers. For bulky items disposal options, click here go to intake form
The following is a list of items you should not place in your container:
Automotive Parts
Batteries
Cleaning Products
Construction & Demolition Waste
Fluorescent Light Bulbs or Tubes
Electronic Waste
LED Lights
Medical Waste
Paints, Solvents, and Thinners
Pesticides or Herbicides
Pharmaceuticals/Over–the-Counter Medicines
Pool Chemicals
Radiological Waste
Syringes or Sharps
Thermometers
Thermostats
Used Motor Oil 
Electronics can include those devices that utilize electrical wiring, plug into an electric outlet, or take a battery or light bulb. Examples include (but are not limited to): computers and accessories, circuit boards, extension cords, flashlights, microwaves, phones, stereos, and televisions. For a list of E-Waste items, please visit our Recycling Education page.
Waste material generated during the construction, renovation or demolition of a building or structure cannot be placed in your curbside containers. California law requires that all nonhazardous construction and demolition waste be recycled and/or salvaged for reuse. The most common materials are: concrete, dirt, wood, drywall, asphalt shingles, and asphalt pavement. Mid Valley Disposal has roll-off bins in a variety of sizes to fit your construction and demolition disposal needs. To arrange for delivery of a roll off, click here.
For more information on C&D disposal, please view our brochure.
Downloadable Resources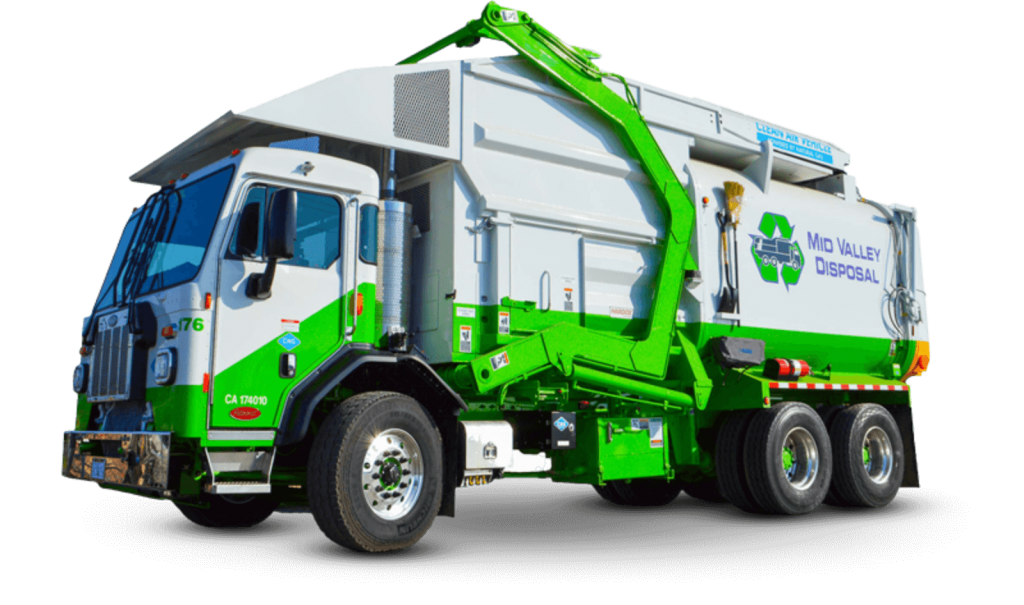 Need Assistance?
We have made it convenient for you to contact us about whatever question or request you may have.