Atwater
Residential & Commercial Services
Mid Valley Disposal provides residential, commercial and industrial services for the City of Atwater. Please call our office at the number provided for assistance with special service requests; (209) 270-5100.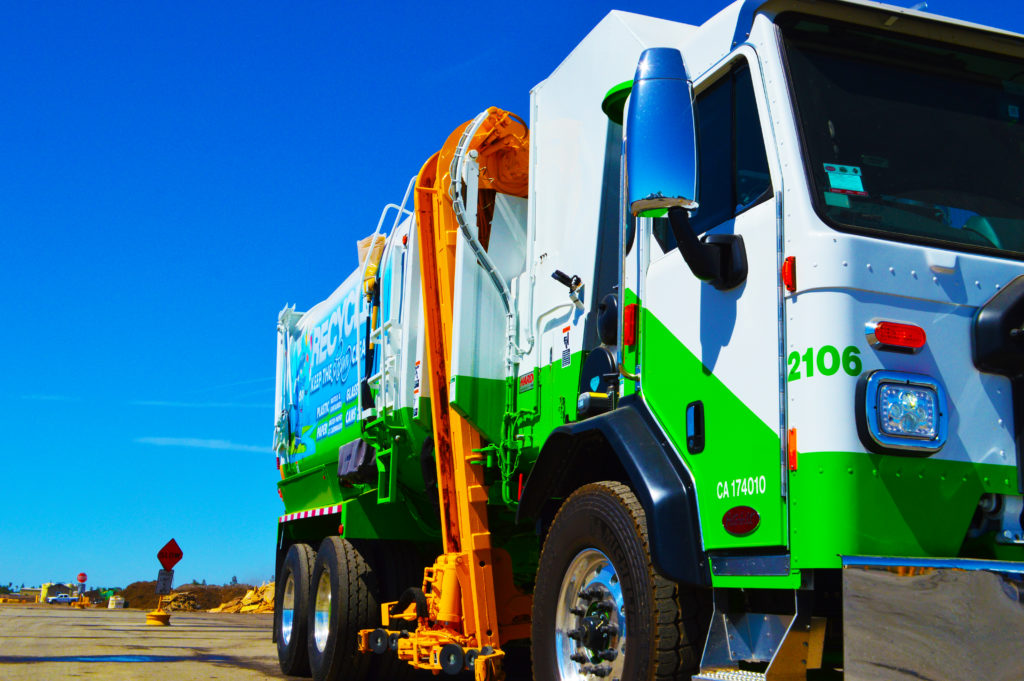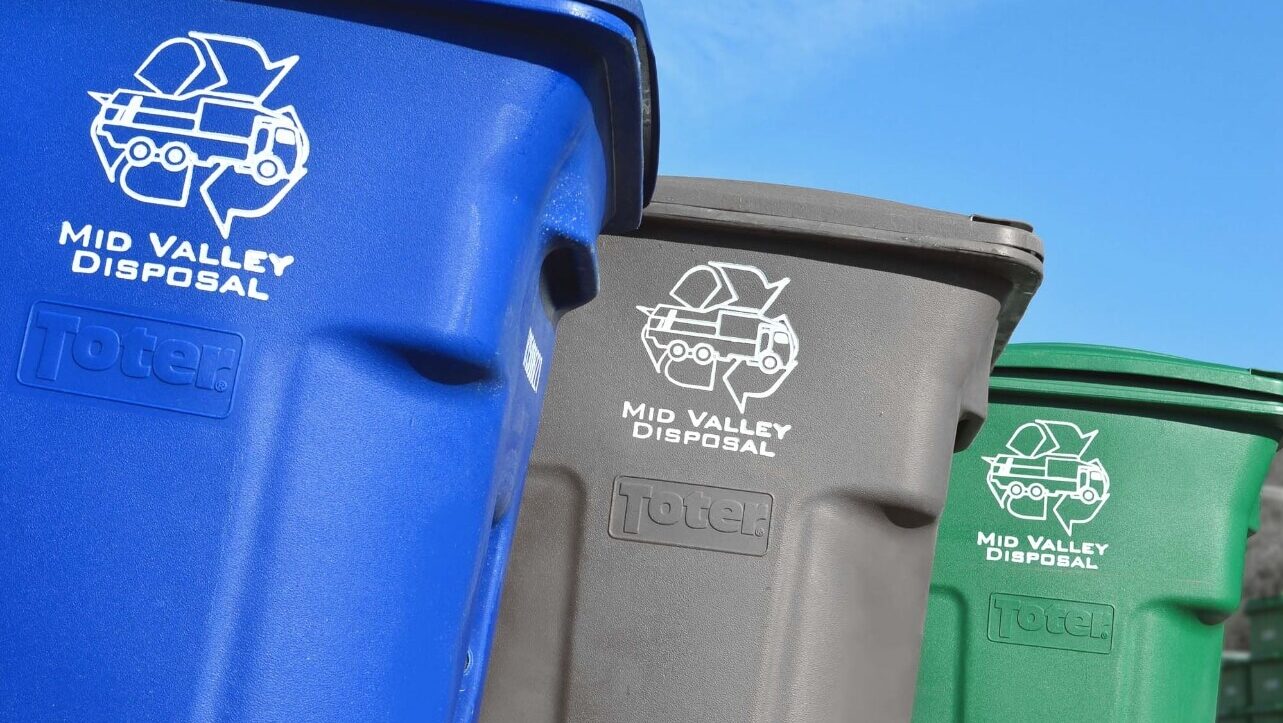 How to use your new carts
Click here to view our Recycle Guide on how to dispose of materials.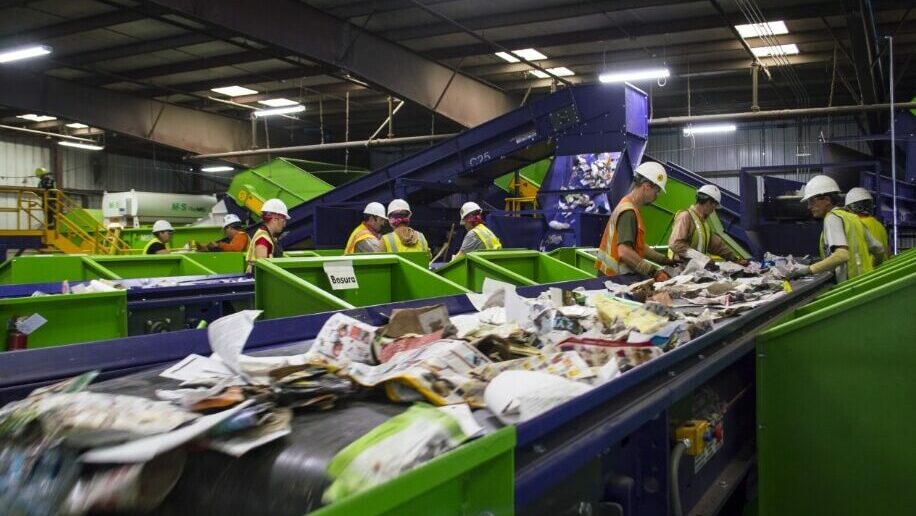 What is Recycling?
We are excited to offer the City of Atwater brand new blue recycle carts! Click here to learn more about the recycling process.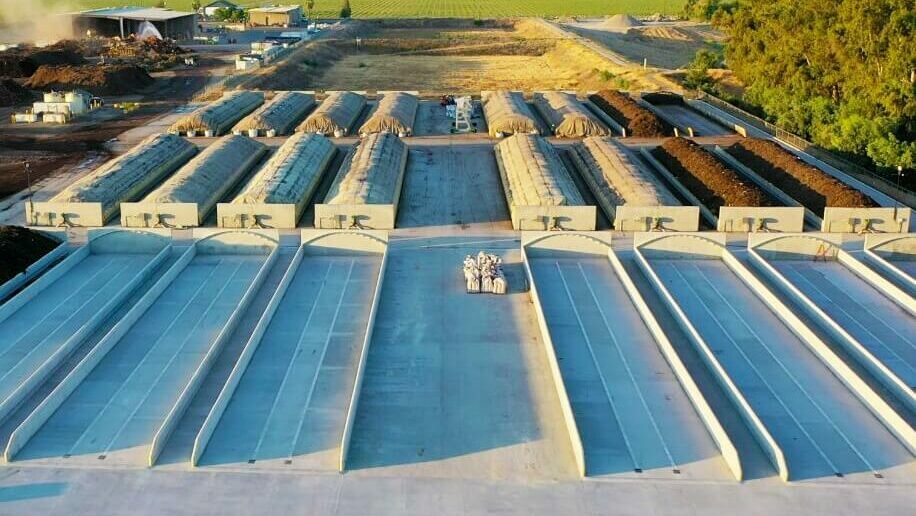 Take a virtual tour of our composting facility
Our state of the art composting facility combines food scraps and green waste into nutrient rich compost. Click here for a tour and to learn more about the journey your green waste takes after collection.
Downloadable Resources
Collection Services
Residential Areas 6:00AM -5:00PM all containers must be curbside by 6:00am. To ensure pickup set carts at least 3 feet apart, lids closed and must not be blocked by parked vehicles.
Commercial/Industrial Bins 5:00AM-5:00PM To ensure pickup all containers must have clear access and lids must be closed.

Mid Valley Disposal is closed in Observance of the following federal holidays: New Year's Day, Martin Luther King Day, President's Day, Memorial Day, 4th of July, Labor Day, Veteran's Day, Thanksgiving and Christmas. If one of these holidays fall on Monday to Friday, collection services will be delayed one day the remainder of the week.
The TRASH container is for non-recyclable trash such as Styrofoam, clothes, shoes, plastic bags, bathroom waste, diapers, aluminum/tin foil, chip bags, candy bar wrappers, cigarette butts, disposable gloves, foam to-go containers and cups, juice pouches, packaging peanuts, palm fronds, pet waste, succulents and cacti, yucca leaves, 5-gallon buckets, hose/rope and other solid waste materials considered to be no longer of use.
The RECYCLING container is for the collection of commingled recyclables such as Mixed Paper Clean/Flat Cardboard, Aluminum & Tin Cans, Glass Jars & Bottles, Recyclable Plastics #1 #2 # 5 Bottles & Containers. DO NOT PUT NO FOOD WASTE, LIQUIDS, ORGANICS, PACKAGING PEANUTS, PET WASTE, TRASH, OR YARD TRIMMINGS.
The ORGANICS container is for collection of green waste including plant matter, tree trimmings, and yard trimmings, breads & grains, untreated wood, pasta & rice, fruits, vegetables, eggs shells, nutshells, food soiled paper, soiled cardboard, cooked meat/poultry/fish. NO BUILDING MATERIALS; CACTI, SUCCULENTS, or YUCCA; CONCRETE; DIRT; PALM FRONDS; PET WASTE; SAND; STONES; TRASH; OR TREE TRIMMINGS (LARGER THAN 4 INCHES IN DIAMETER OR 4 FEET IN LENGTH).
Please visit our Recycling Education page for more information on what to put in each container.
DO NOT PLACE IN CONTAINERS:
State law prohibits the disposal of hazardous material into your containers. For proper disposal options, click here. 
We also ask that you do not place bulky items, construction debris, electronic waste, or automotive parts in your containers. For bulky items disposal options, click here go to intake form
The following is a list of items you should not place in your container:
Automotive Parts
Batteries
Cleaning Products
Construction & Demolition Waste
Fluorescent Light Bulbs or Tubes
Electronic Waste
LED Lights
Medical Waste
Paints, Solvents, and Thinners
Pesticides or Herbicides
Pharmaceuticals/Over–the-Counter Medicines
Pool Chemicals
Radiological Waste
Syringes or Sharps
Thermometers
Thermostats
Used Motor Oil 
Click here for more information on SB 1383
Self-Haul Waiver Certification
The City of Atwater requires customers who are seeking waivers for recycling or organic waste collection services to submit a form in accordance with City Ordinance AB 341, AB 1826, and SB 1383- Recycling and Organic Waste Disposal Reduction Regulations.
Click here for the Self-Haul Waiver Certification Form
Edible Food Recovery
Click here to be directed to our Edible Food Recovery page
Mid Valley Disposal will be holding the Atwater Community Clean Up Event on October 21, 2023. Please note, HHW will not be accepted.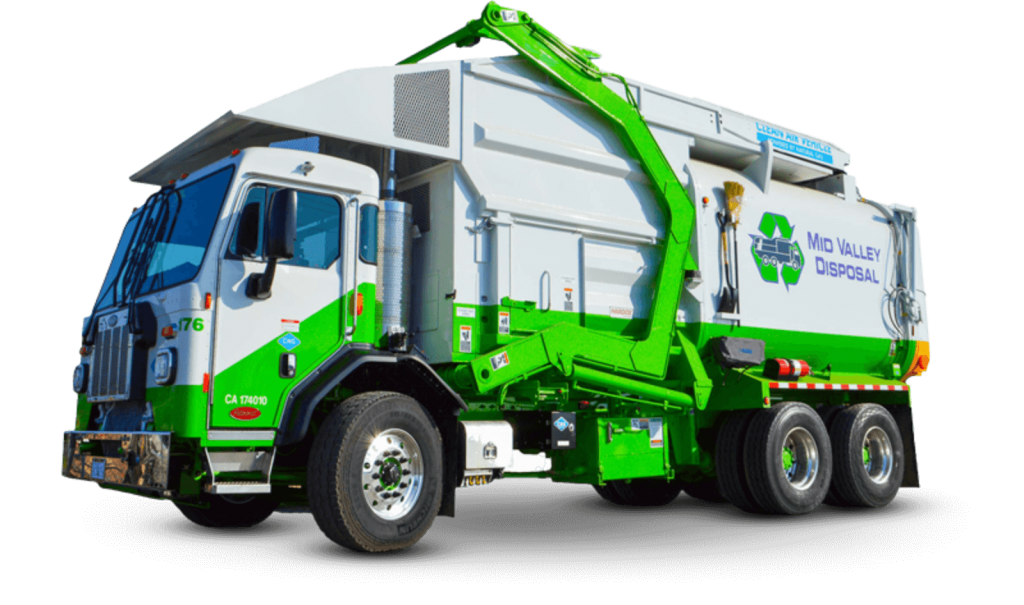 Need Assistance?
We have made it convenient for you to contact us about whatever question or request you may have.